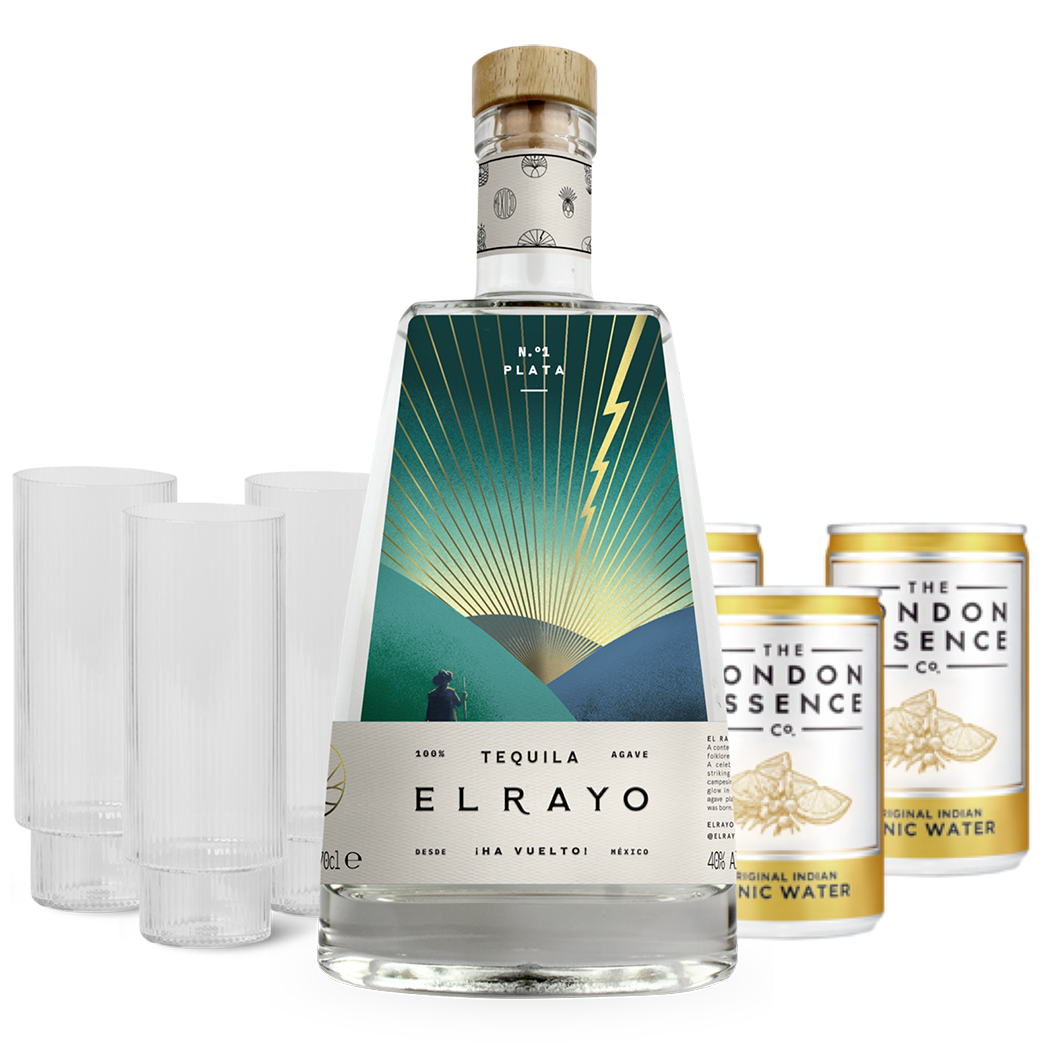 YOUR PERFECT PLATA T&T
A bottle of El Rayo, tonic, and the perfect T&T ripple glassware. What more could you need?

1x 70cl, 1 pack of tonic, 4 x 300ml glass
£84.95 £91.85
The perfect way to enjoy your T&T. Stand out from the crowd with our fresh and vibrant No.1 Plata, tonic and iconic long ripple glassware all with an £8.50 saving.
One part El Rayo Tequila
Two parts tonic
Garnish with grapefruit
100% NATURAL.
100% AGAVE.
HAND-MADE
Hand-planted, hand-harvested and hand-made to retain as much of the complex natural flavours as possible.
SLOW GROWN
It takes eights years to grow our blue agave and for mother nature to do all her flavouring in the ground.
SINGLE INGREDIENT
There are over 200 varieties of agave but by law only the blue agave can be used in the production of tequila.
THE PERFECT SERVE
MODERN TEQUILA DESIGNED TO PAIR WITH TONIC