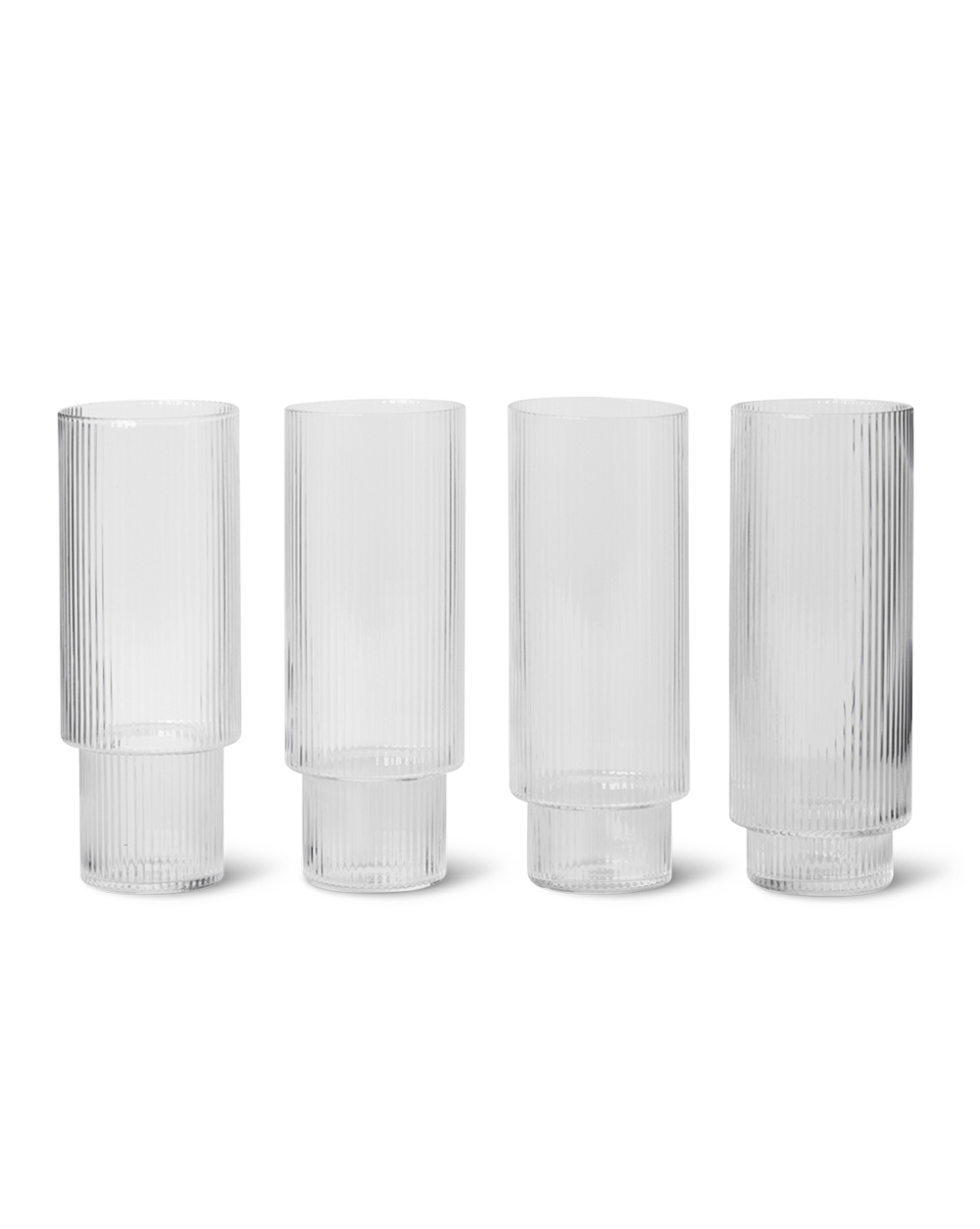 LONG RIPPLE GLASS
Set of 4 highball glasses
£49.95
Channelling a sophisticated feel with their rippled mouth-blown surface, the Long Ripple Glass is the ultimate partner for your T&T. Individually shaped geometric forms are the foundation of this dynamic glass series. Simply add El Rayo over ice, top with tonic and garnish with a fresh grapefruit slice. ¡Salud!
Color: Clear Size: Ø: 6 x H: 16 cm
Material: Mouth-blown glass Volume: 30 cl
Care instructions: Dishwasher safe
Fill Ripple glass with ice
Add 40ml El Rayo Tequila
Top with Indian tonic
Garnish with grapefruit
MEET THE MAKER
FERM LIVING
Ferm Living designs and manufactures an interior collection with rich textures, graphic details and a touch of the unexpected.
Working with artisans from across the world, this Danish company create modern furniture, home accessories and designer lighting that fuse a Scandinavian mindset with global skills and traditions. Ferm Living aim to create places that allow us to be ourselves and feel truly at home.