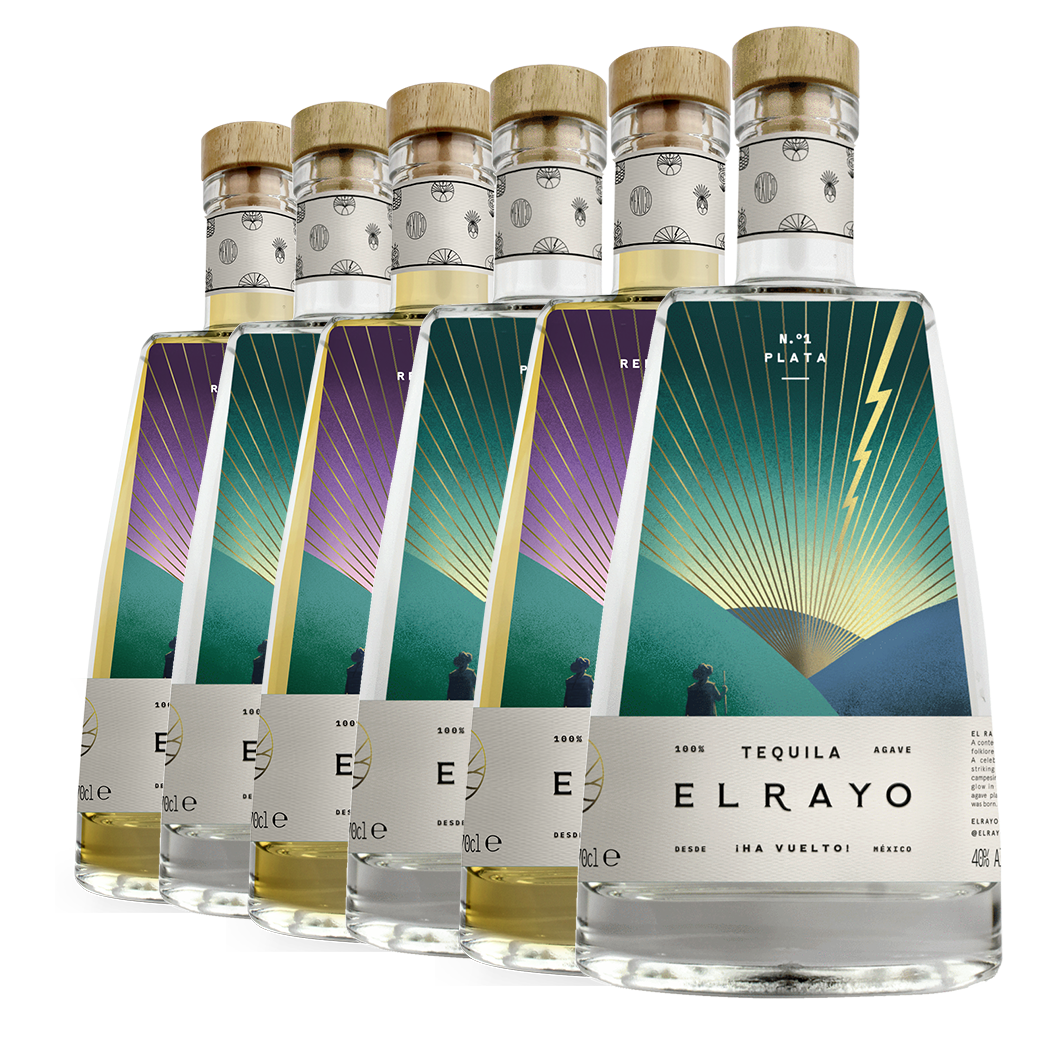 THE CASE DEAL
Enough El Rayo to keep the evening going.

Stock up with a case of your favourite flavour and save £30. Contains six 700ml bottles of El Rayo Tequila. Choose between our fresh and vibrant No.1 Plata and our soft and layered No.2 Reposado, or mix and match with a mixed case. The choice is yours!
One part El Rayo Tequila
Two parts tonic
Garnish with grapefruit
PLATA: CITRUS. PEPPER. HERBAL
REPOSADO: ALMOND. BURNT ORANGE. AROMATIC
100% NATURAL.
100% AGAVE.
HAND-MADE
Hand-planted, hand-harvested and hand-made to retain as much of the complex natural flavours as possible.
SLOW GROWN
It takes eights years to grow our blue agave and for mother nature to do all her flavouring in the ground.
SINGLE INGREDIENT
There are over 200 varieties of agave but by law only the blue agave can be used in the production of tequila.
THE PERFECT SERVE
MODERN TEQUILA DESIGNED TO PAIR WITH TONIC