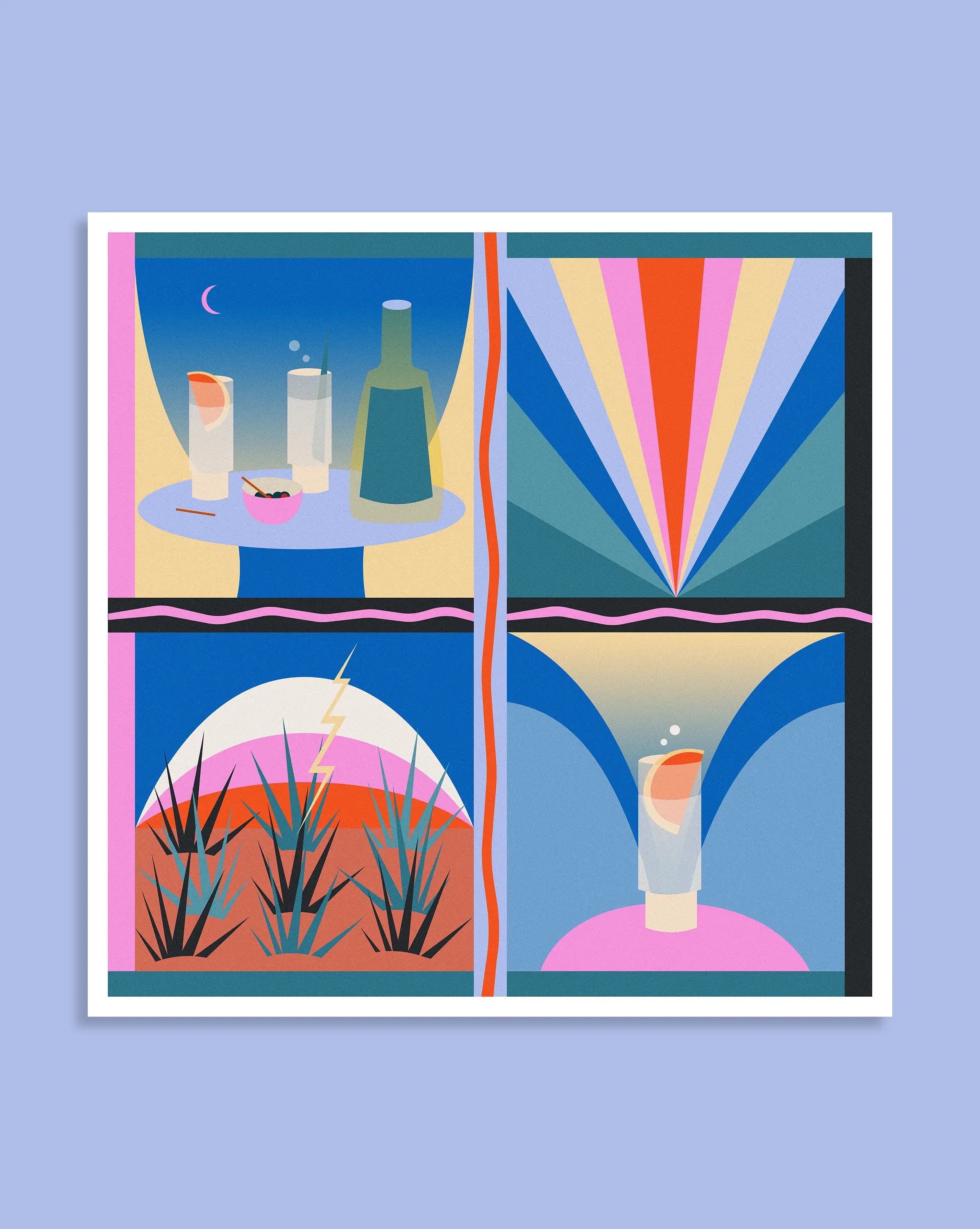 MODERN MEXICO PRINT
El Rayo x Alejandra Garcia y Gutierrez
giclée print on recycled agave paper.
£49.95
For this collaboration, Ale created a single design that encapsulates the core elements of El Rayo Tequila, the essence that defines our brand since its inception four years ago.
This artwork serves as a genuine reflection of every facet of our brand: from our signature Tequila & Tonic to the iconic blue agave, from the captivating story of the lightning bolt to the unforgettable T&T moment.
Sheet Size: 40 x 40 cm / 15.7 x 15.7 inches
Image size: 38 x 38 cm / 15 x 15 inches
We're big on quality, so all printers, inks and paper used are museum quality and approved by the Fine Art Trade Guild. Giclée prints render deep, saturated colours with beautiful painting quality, retaining minute details and lasting for over 100 years. Printed on 290gsm recycled agave paper from Tequila production.
MEET THE MAKER
Alejandra Garcia y Gutierrez
At El Rayo Tequila, our commitment to championing creativity leads us to collaborate with talented Mexican artists who embody the essence of contemporary design and innovation in Mexico. We are thrilled to announce our third artist collaboration with the remarkable artist and designer, Alejandra Garcia y Gutierrez, a native of Guadalajara, currently based in Mexico City.
Alejandra's artistic work captivates us with its distinctive, abstract yet representative style, mirroring the vibrancy and ingenuity that define modern Mexican creativity. With years of admiration for her work, we are inspired by her ability to encapsulate and showcase the beauty and excitement of life, drawing inspiration from nature, humanity, architecture, and beautiful objects.
Join us in celebrating the artistry, culture, and innovation that define El Rayo and modern Mexico through our exclusive collaboration. Cheers to a journey of creativity, flavour, and unforgettable moments!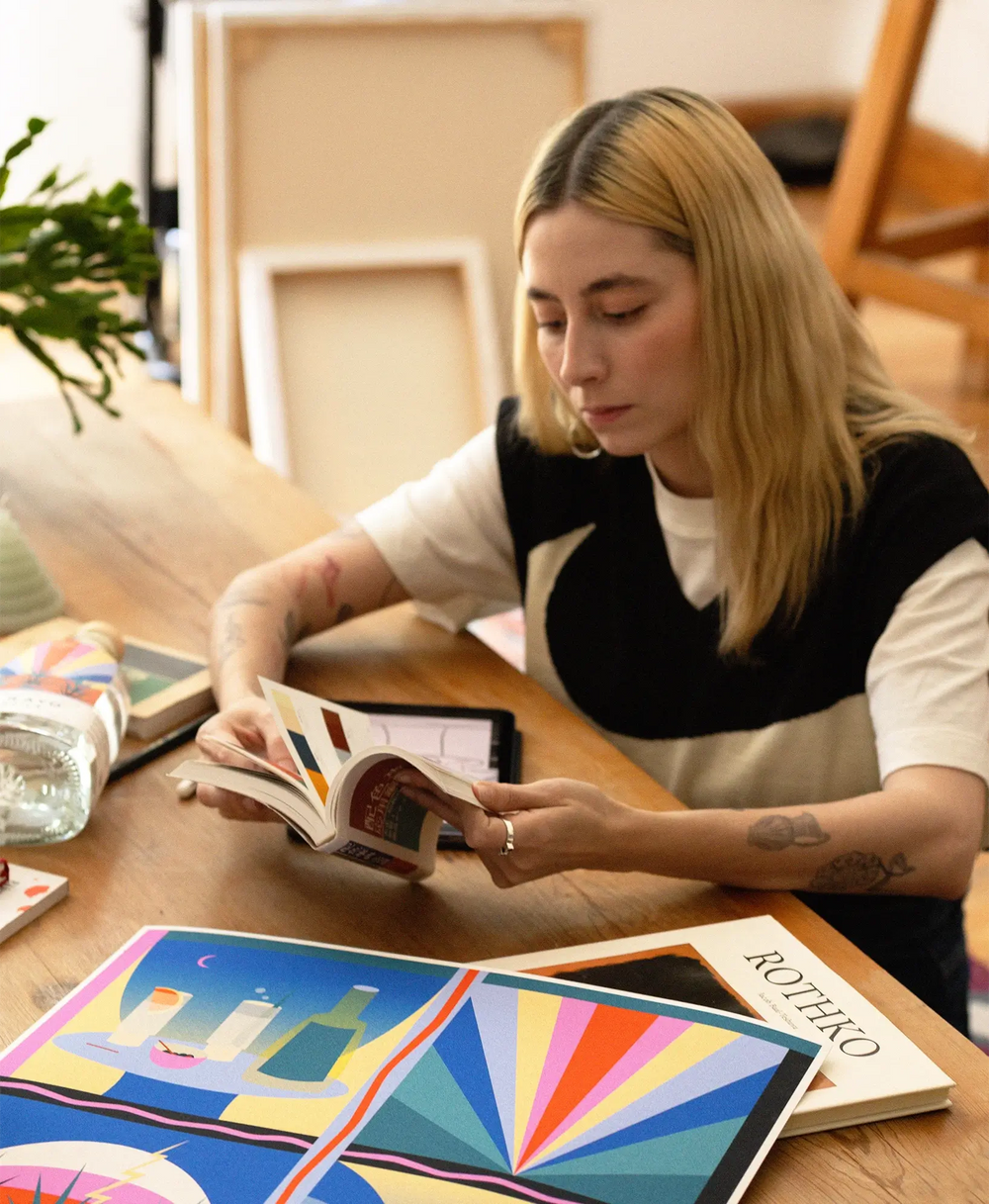 BEHIND THE SCENES
HEAR MORE FROM ALEJANDRA GARCIA Y GUTIERREZ ABOUT OUR EXCLUSIVE COLLABORATION