LIMITED EDITION PLATA
Limited Edition El Rayo x Alejandra Garcia y Gutierrez
70cl Plata Tequila
£49.95
For this collaboration, Ale created a single design that encapsulates the core elements of El Rayo Tequila. The artwork was meticulously crafted to design our first ever Limited Edition bottle of El Rayo Tequila, filled with our 5 star, award-winning Plata.
The design celebrates the magic and creativity of modern Mexico, and the captivating story of the lightning bolt moment.
Only 500 of these exclusive pieces exist in the world. This is your chance to own the first ever Limited Edition El Rayo bottle! Once they're gone, they're gone.
Our Plata perfectly captures the vibrant flavours of Mexico's majestic blue agave plant. Herbal aromas give way to bright citrus notes warmed by a hint of peppery spice. The fresh and savoury flavours balance perfectly with bittersweet Indian tonic water.
1 bottle makes approximately 28 single or 14 double Tequila & Tonics
One part El Rayo Tequila
Two parts tonic
Garnish with grapefruit
MEET THE MAKER
Alejandra Garcia y Gutierrez
At El Rayo Tequila, our commitment to championing creativity leads us to collaborate with talented Mexican artists who embody the essence of contemporary design and innovation in Mexico. We are thrilled to announce our third artist collaboration with the remarkable artist and designer, Alejandra Garcia y Gutierrez, a native of Guadalajara, currently based in Mexico City.
Alejandra's artistic work captivates us with its distinctive, abstract yet representative style, mirroring the vibrancy and ingenuity that define modern Mexican creativity. With years of admiration for her work, we are inspired by her ability to encapsulate and showcase the beauty and excitement of life, drawing inspiration from nature, humanity, architecture, and beautiful objects.
Join us in celebrating the artistry, culture, and innovation that define El Rayo and modern Mexico through our exclusive collaboration. Cheers to a journey of creativity, flavour, and unforgettable moments!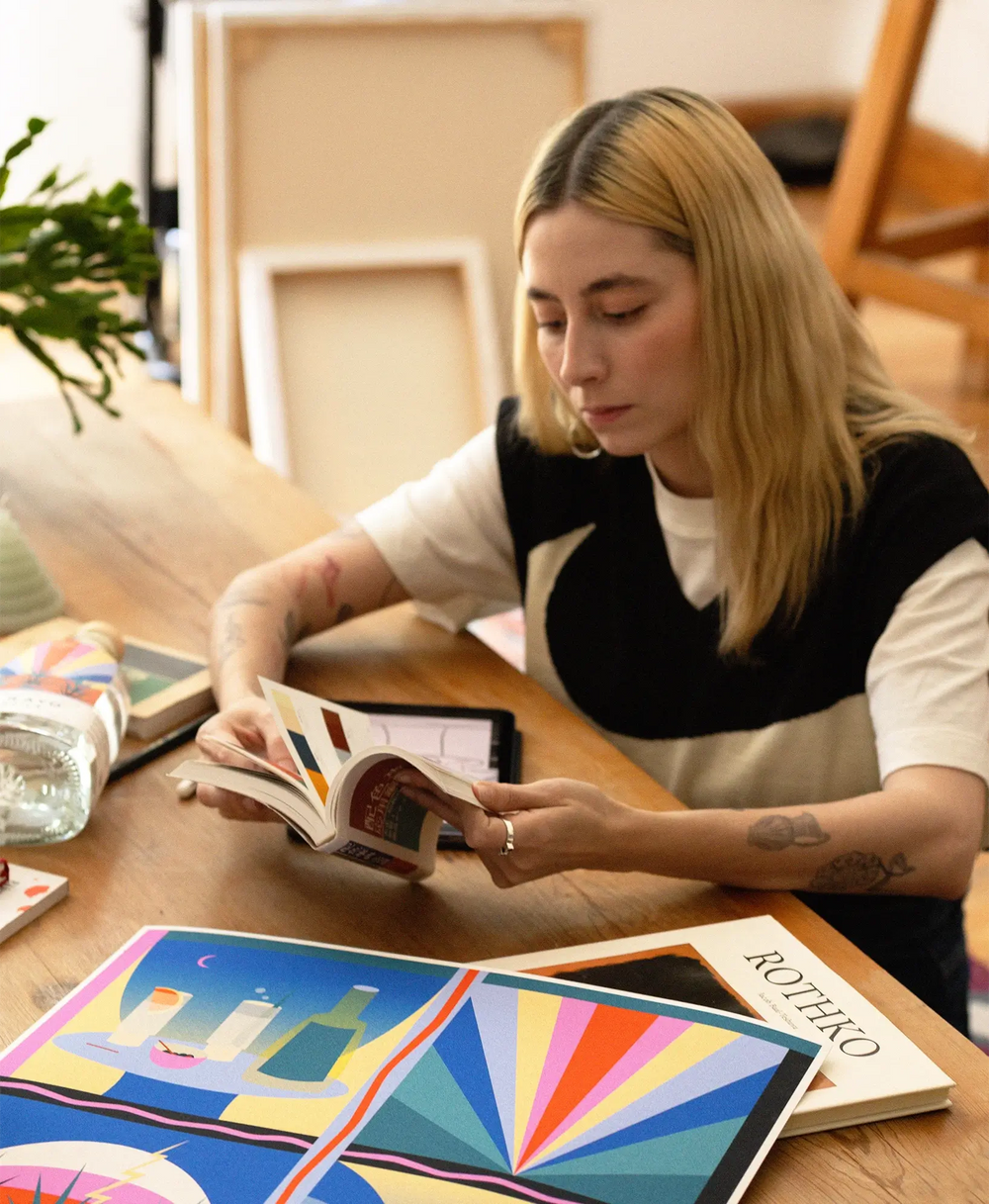 BEHIND THE SCENES
HEAR MORE FROM ALEJANDRA GARCIA Y GUTIERREZ ABOUT OUR EXCLUSIVE COLLABORATION